Nadia Reisenberg Biography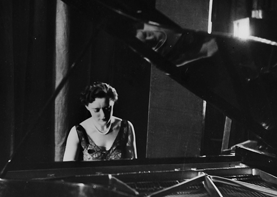 The renowned pianist Nadia Reisenberg was born in Vilna (now Vilnius, Lithuania), then a part of Russia, on July 14, 1904, to Aaron and Rachel Reisenberg. Her sister Anna (Newta) was born two years later, and Clara in 1911. The three sisters remained extremely close. When Nadia was six, her Uncle Paul sent the family a piano, and Nadia immediately knew she would be at the keyboard for the rest of her life. Her talent demanded that the family move to St. Petersburg for study at the Conservatory, where the director, famed Russian composer Alexander Glazunov, took a special interest in the gifted girl. Her primary teacher there was Leonid Nikolaiev. "A completely loose wrist, a proper application of arm weight, and the greatest economy of motion were the three Rs of my technical schooling with Nikolaiev," Nadia recalled many years later.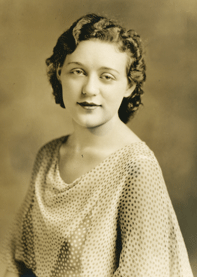 By 1918, the aftermath of the Revolution, plus the hunger and danger from the new regime, drove the family out of the country, Nadia and Clara playing their way through Lithuania and into Poland. There, in 1921, Nadia played her first orchestral concert: the Rimsky-Korsakov Concerto with the Warsaw Philharmonic under Artur Rodzinski, who was also making his conducting debut. (Twenty-four years later, they were reunited, when Nadia played the Prokofiev Third Concerto at Carnegie Hall with Rodzinski leading the New York Philharmonic. To that point, meanwhile, the only New York performance of the Rimsky-Korsakov had been in 1924, with the New York Symphony under Walter Damrosch. The soloist: Nadia Reisenberg). The Reisenbergs were finally able to get visas in 1921, and after a long, terrible voyage in steerage, landed at Ellis Island on December 19th, 1921, where a friend of a friend, Russian banker Isaac J. (Sasha) Sherman, eased their entry through Customs.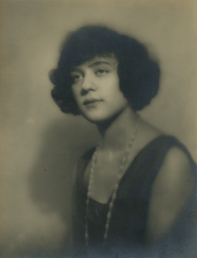 Sasha also arranged concerts for Nadia and Clara in private homes at the then princely fee of $100. Meanwhile, Nadia began studying with Alexander Lambert, and made her American debut in December of 1922, playing Paderewski's "Polish Fantasy" with the City Symphony at Carnegie Hall, in the presence of the composer. According to the review in the New York Herald, "the young player showed uncommon musical insight, giving the solo an abandon and brilliance often found in a mature concert soloist," the critic adding that "among other prominent pianists who have marked her gifts are Rachmaninoff and Hofmann." Nadia later studied with Josef Hofmann, eventually becoming his teaching assistant at the Curtis Institute. "What Hofmann taught me about pedalling was priceless," said Nadia; "I learned from him what I call college pedalling — using a combination of foot and finger pedalling, taking a pedal diminuendo, taking half, even quarter pedal in long phrases."
Nadia Reisenberg's recital debut came in February of 1924. "She impressed her audience with the vivid quality and facility of her playing" was just one of a dozen rave reviews (that one from Musical America), and from there her career took off. Another pivotal event in 1924 was Nadia's marriage to Sasha Sherman. It was an ideal match. He was a completely supportive husband, respecting her career and assisting her with the business end. Their son, Alexander, was born in 1925, and Robert, who became a well-known broadcaster and critic, arrived in 1932.
In 1939, Reisenberg embarked upon the historic tour-de-force of playing all of Mozart's Piano Concertos in weekly programs that were broadcast coast-to-coast from New York station WOR. In the words of conductor Alfred Wallenstein, "That was an era we shall probably never see again: all the broadcasts were live, without commercials, just splendid musicians playing great music for millions of people. Nadia was the first pianist in our country to have publicly performed all of the Mozart concertos in sequence, and it was quite a feat." "Never before," said Nadia, "did I feel so close to the innermost substance of music. I shall always cherish those seven months as the happiest time in my entire musical life."
In the 1940's, Nadia performed repeatedly with The New York Philharmonic under Sir John Barbirolli and Artur Rodzinski (in fact, she became the only pianist to have appeared with the Philharmonic on two separate occasions within a single season), but by the 1950's, she had given up most of her touring, and was focusing more on chamber recitals and teaching. After three years on the faculty of Curtis, she began teaching at Queens College, became a professor at the Mannes College of Music, and later taught at Juilliard. Meanwhile, her recordings were receiving great reviews, and she performed frequently with such eminent New York Philharmonic principals as the violinist Michel Piastro, cellist Joseph Schuster and clarinetist Simeon Bellison; her first (78 rpm) recording was a Brahms Sonata with Benny Goodman, and she was a frequent guest artist with the Budapest String Quartet.
In 1960, she slipped into Israel to visit her sister Newta, whose husband, Meir Sherman (a nephew of Sasha), was an economic minister in the government. Word got around, and master classes at the Rubin Academy in Jerusalem were quickly arranged to benefit from Nadia's presence. The acclaim was so great that she visited Israel every other year for the next two decades, devoting twenty-five hours a week for six weeks, teaching before some 150 spectators eager to hear both the students — who were often teachers themselves — and the maestra. In 1974, she received the first Tarbut (Culture) Medal from the America-Israel Cultural Foundation, presented at the Juilliard Theater in Lincoln Center.
Nadia Reisenberg celebrated her 75th birthday playing recitals with violinist Erick Friedman, both in Carnegie Hall and at the Caramoor Festival, and the next year joined members of the Juilliard Quartet for the Mendelssohn D Minor Trio and Faure C Minor Quartet at the Library of Congress. Her final public performance, with violist Paul Doktor, was on October 3, 1981, at Carnegie Recital (now Weill) Hall. She passed away peacefully at her home, June 10, 1983, a Liszt Etude open on the piano. Charles Kaufman, then president of Mannes, phrased a fitting eulogy: "Hers was one of our century's richest and most giving lives in music."
— Adapted from Dr. Anne K. Gray's "The World of Women in Classical Music"
P.S. FROM CLARA (2/14/84)
May I give a little personal Valentine to my sister? I went on the first concert tour of my life, from Vilna through Lithuania. Our mother, Nadia and I traveled together (with a local Russian boy who was our manager) by carriage and horse, and we played concerts in places like Kovno and Marianpol. In one of those places, the piano was exactly half-a-tone low. Now both Nadia and I were blessed (or cursed) with absolute pitch, and at the age of 8, to tune the violin down and hear myself playing a half-tone low would have been a tragedy. So what did my sister do? "Don't worry," she said, "play it exactly as written," and right on the spot, she transposed the whole piece. It was the most beautiful thing a big sister could do for me…