Dear friends – As winter approaches here on the east coast of the United States, and COVID vaccination rates (including now for children) and the booster vaccinations have helped slow the virulent spread of the COVID pandemic and hopefully allow us to start to turn the corner, at least here and at least for now, the slow return to live music has been a profound reacquaintance with the power and beauty that it can bring to our lives.
Yet for far too many, COVID has left devastation and permanent loss that will never be healed… not even by the power and beauty of music. We must learn from this experience, and move to a stronger future – and music will have an important role to play here. Thus, we continue celebrate the amazing artistry of Clara Rockmore and Nadia Reisenberg.
Here's a small snapshot of some of what's been happening in the recent months of 2021:
LOKI. Maybe the most exciting development, or certainly the highest profile use of Clara and Nadia's music this year, is their inclusion in two episodes of the most recent Disney MARVEL COMICS films, specifically episodes 2 and 4 of the series LOKI. In episode 2, you can hear Tchaikovsky's "Berceuse – 18 Morceaux Op.72 No. 2" from the first Delos recording "The Art of the Thermin", and in episode 4, you can hear Saint-Saëns' "The Swan – Carnival of the Animals XIII" from the Romeo recording "Music In and On the Air".If my own 19 year old son is any indication, Clara's music in the LOKI films has the potential to spark a huge interest in the theremin amongst young people who previously had not only never heard of it, let alone had any interest in classical music. As Loki said in Thor: The Dark World, "You know this is wonderful! This is a tremendous idea!"
TELL ME. We are looking forward to the documentary "Tell Me" which will feature Clara and Nadia's rendition of The Swan (Saint-Saëns). TELL ME, A Portrait of Humanity in Isolation, is a collaborative project and documentary film created during the height of the COVID-19 pandemic, bringing together 24 directors from 15 countries around the world, in consultation with legendary filmmaker Werner Herzog. During the initial weeks of worldwide lockdowns, voice mail phone lines were set up in in all 15 countries, and people were asked to call in anonymously and leave a message about how they were feeling and what they were going through. The result is hundreds of voices chronicling the emotions of this unprecedented time. We are proud that Clara and Nadia's "voice" is included.
MISSISSIPPI RECORDS VINYL RE-RELEASE OF CLARA's FIRST TWO RECORDINGS. As earlier discussed in this newsletter, Clara's debut album (later CD) "The Art of the Theremin" (Delos 1977 – LP / 1987 – CD) and "Clara Rockmore's Lost Theremin Album" (Bridge 2006), both with Nadia Reisenberg on piano, are now re-issued as VINYL LPs…. with beautifully mastered sound and upgraded production artwork (including new photos) and corrected liner notes. These fantastic albums are MUST HAVES for both for vinyl lovers and theremin fans alike. We could not be more excited and thrilled for Clara and Nadia, and grateful to Mississippi Records for their vision.
"Electro – From Kraftwerk to Techno". As earlier discussed in this newsletter, this exhibition on electronic music was originally curated and mounted by the Museé de la musique – Cité de la musique – Philharmonie de Paris back in 2019, and features a photograph of Clara and a discussion of her pioneering role in the history of electronic music. It then began touring Europe, and from July 2020 to May 2021 it was in London at the London Design Museum where it was titled: "Electronic: From Kraftwerk to the Chemical Brothers". Now I'm happy to report that starting this December 2021 and running through May 2022, it will be in Düsseldorf, Germany at the Kunstpalast Museum, titled: "Electro. Von Kraftwerk bis Techno"
CLARAVOX CENTENNIAL THEREMIN. As earlier discussed in this newsletter, Moog Music's newest Elite Performance instrument named after Clara and honoring the centennial of the instrument's invention, continues to get fantastic reviews. This instrument is available and sweeping the market with its sound and versatility, and MoogMusic's promotional output has been exciting and impressive. Even the Users Manual is, in itself, a beautiful tribute to Clara.
SISTERS WITH TRANSISTORS. Also as previously discussed in the newsletter, Lisa Rovner's epic award-winning film, continues to be viewed around the world, and further cementing Clara in history as one of the greatest pioneers and visionaries in electronic music.
Other smaller scale art films this year that have used Clara and Nadia's music include Corinne Kassor's short film "Love Abidged", where you can hear Saint-Saëns The Swan.
And in continuing news that has been previously discussed in this space:
David McGill's comprehensive authorized biography of Clara is well under way – he's now completed the second full draft of the book, and is moving to tackle the footnotes and other such minutia… It is still premature to offer an estimated date for publication, but I will say that progress continues apace and the book is quite amazing… We in Clara's family continue to learn from David's deep research and fundamental understanding of all things Clara…
We are finally starting work on the hopeful 2-disc release of previously unreleased recordings of Nadia Reisenberg with the NY Philharmonic. One disc will be piano concertos – we will select from Portnoff (world premieire), D'Indy and Lizst (A Major), conducted by John Barbirolli in 1941, and Prokofiev #3 and Kabalevsky #2 conducted by Artur Rodzinski in 1944 and 1945 – all at Carnegie Hall. The second disc will be chamber music; Nadia with NY Philharmonic principals Leonard Rose, Simeon Bellison and Joseph Schuster.First order of business is to see what condition these old reel-to-reel tapes are in sonically, and digitize them – then we need to gain the permission from the NY Philharmonic orchestra committee to release them. Once they approve the performances, we can go full steam ahead with the restoration and remastering of these recordings, and start the production process of putting together the booklet and packaging, etc. Very exciting prospects for 2022.
FINALLY, THE CDs.
We're still getting such excellent feedback from Clara and Nadia's two newest CDs — "Music and Memories" (2-cd set) and the "Music and Memories BONUS CD". They are officially available for download online at http://www.romeorecords.com/home.htm but you can own a physical copy which also gives you the wonderful covers and booklets (stories and pictures, etc.) that we created, a must have for collectors and true fans. These and other CDs can be yours for a tax deductible donation to our Foundation, as follows:
TITLE

Shipping
in USA
Shipping
Outside of USA
CLARA ROCKMORE, THEREMIN. NADIA REISENBERG, PIANO.
MUSIC AND MEMORIES (2 CD set)
(Romeo 7330-7331)
$30
$45
MUSIC AND MEMORIES – BONUS ALBUM
(Romeo 7333)
$20
$35
BOTH – 3 CDs total
$45
$75
We also have a limited number of the following older releases
that we can offer you for a donation, as follows:
Clara Rockmore – Music In and On The Air
(Romeo 7286)
$20
$35
Nadia Reisenberg – The Renowned Haydn Recordings
(2-CD set – Romeo 7324-7325)
$30
$45
Nadia Reisenberg – Russian Piano Classics, 110th Anniversary Tribute
(2-CD set – Romeo 7309-7310)
$30
$45
Nadia Reisenberg & The Juilliard String Quartet – Live in Concert 1980
(2-CD set – Romeo 7293-7294)
$30
$45
Paul Doktor, Nadia Reisenberg – Viola Sonatas by Brahms, Weigl and Hindemith
(Romeo 7317)
$20
$35
Any TWO Nadia Reisenberg releases
$45
$75
Any THREE Nadia Reisenberg releases
$80
$110
Please pay by PayPal (button below), or if you prefer paying by personal check or other means, please email me for details. VERY IMPORTANT — please also email me to alert me that you've placed the order, as there are still some bugs in the system that unfortunately can allow certain things to fall through the proverbial cracks. This is also true if you previously ordered and have not received your CDs .
Thank you all very much for your continuing interest in Clara Rockmore and Nadia Reisenberg. Please stay safe, be well, and I'll see you in the spring, if not sooner.
Steve
stevejsherman11@gmail.com
Or make your contribution by clicking on this PayPal button: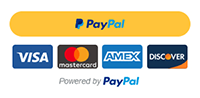 paypal.me/nadiaclarafoundation
Streams and downloads are available at over 50 online stores, including Amazon Music, iTunes, Spotify and YouTube.
---
Newsletter posted November 8, 2021