About Us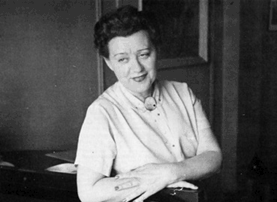 Established to preserve and enhance the legacies of these two extraordinary musical sisters, the Foundation to date has enabled the release of more than a dozen albums (mostly multiple CD sets) of Nadia Reisenberg and Clara Rockmore performances.
Included are reissues of virtually all of Nadia Reisenberg's highly acclaimed Westminster and Musical Heritage Society CDs and a number of live broadcast performances with such notable colleagues as clarinetist David Glazer, violist Paul Doktor, cellist David Soyer, the Budapest and Juilliard String Quartets. All 27 Mozart Piano Concertos from her historic 1939-1940 broadcasts, conducted by Alfred Wallenstein, have also been digitally re-mastered and are available through the International Piano Archives at the University of Maryland.
The three Clara Rockmore collections containing never-before-released materials, including home recordings (some double-tracked), radio broadcasts, and live performances at WQXR and Merkin Hall.
The Foundation has also created – in collaboration with the Stecher and Horowitz Foundation – the Nadia Reisenberg Memorial Concert Series at the Ossining Public Library, now (2020) in its 12th season.
Fully tax-deductible donations to the Foundation are welcome, and will help finance future projects, including a (we hope) soon-to-be issued 2-CD Clara Rockmore set, highlighted by a home recordings of the Franck Sonata with Nadia Reisenberg, some experimental theremin duets, plus vintage broadcast interviews with John Corigliano and David Garland.
For especially generous donors, the Foundation has a number of what public Radio and TV stations call "thank-you gifts," among them the hard-cover book "Nadia Reisenberg: A Musician's Scrapbook," and for theremin collectors, a rather glamorous press photo of Clara from the very early 1940s (prepared for her cross-country tours with Paul Robeson) and original flyers from her 1938 Town Hall recital with Nadia Reisenberg.
To make a contribution, purchase any of the CD albums, or request other information, contact Steve J. Sherman
Telephone: (917) 757-5054 ~ Email: stevejsherman11@gmail.com