It's been in the works for nearly two years, so the Big News for 2020 is that Roméo Records has released an extraordinary two-CD set of Clara Rockmore's "Music and Memories." Here you'll find a treasury of never-before-released broadcast interviews, home recordings and performances recorded (in stereo) at her final concert appearance, greatly expanding her available theremin repertoire and providing in-person evidence of her joyful spirit.
---
A blog posted by New York Public Radio archivist Andy Lanset featured Clara, her WQXR performances and thein 20 hew CD set. You can access it here: https://www.wnyc.org/story/inventor-and-virtuoso-leon-theremin-and-clara-rockmore-listening-room/
---
The Goodle Doodle featuring Clara Rockmore making music "in thin air," originally issued to mark her 105th birthday in 2016, was repeated to ease people's cabin fever, and picked up by Newsweek, Classic FM, even the Hindustan Times. Nobody bothered to correct the date, so Clara became four years younger, but then again, who's counting?
---
Reverb published on an-line article by Jim Allen, including extended commentaries about Clara, who, Mr. Allen quite rightly says, "really showed the world what the theremin could do." The posting includes one of Clara's early press photos and a link to her historic performance of the Theremin Concerto by Anis Fuliehan, a work commissioned for her by Leopold Stokowski.
---
Last year, Museé de la musique in Paris mounted an exhibition called "Electro" that prominently displayed an image of Clara, along with a discussion of her preeminent status in the history of electronic music. The exhibit, re-titled "Electronic: From Kraftwerk to The Chemical Brothers," is now at the Design Museum in London, where it will remain on display through August 2nd.
---
Ron Mannarino, founding-director of Roméo, tells me that since the earlier "Music In and On the Air" album was released in 2011, excerpts (most especially Saint-Saëns' "The Swan") have been downloaded an incredible 1,700,000 times. Haven't done the math myself, but Ron assures me this works out to something between 3 and 5,000 streams a week.
You can stream particular tracks from the new two-CD anthology as well, but it may be difficult to choose, say, between Clara's experimental double-tracked performance of two Glinka songs, and the entire Franck Sonata with (her celebrated sister) pianist Nadia Reisenberg
---
Then there's Clara's demonstration of the theremin's capabilities for an astonished John Corigliano, and her exuberant memories of Vilna (now Vilnius) shared with Alexander Schneider, in the course of which we learn that Clara sang Kurt Weill in French, and the famed violinist-conductor explains why he's not really Alexander or Schneider. There's more too, Clara on the telephone with radio host David Garland, at WQXR with the inventor of her instrument, Lev Sergeyevich Termen (a.k.a. Leon Theremin), and giving her final public performances at Merkin Hall.
In any case, streams and downloads are available at over 50 online stores, including Amazon Music, iTunes, Spotify and YouTube.
On the other hand, if you'd like to own the full two-CD set, its 16-page booklet filled with historical details, plus photographs and other fascinating visuals, you can order it for a tax-deductible contribution of $30 or more. For delivery outside the U.S.A., the minimum contribution is $45.
Please make a check payable to: Nadia Reisenberg-Clara Rockmore Foundation, and mail it to:
Nadia Reisenberg-Clara Rockmore Foundation
c/o Sherman
5 Tavano Road
Ossining NY 10562
Or make your contribution by clicking on this PayPal button: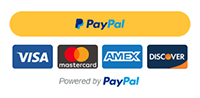 paypal.me/nadiaclarafoundation
---
In other 2020 events:
The NY Theremin Society opened a series of global events marking the centennial of the theremin's invention with a sold-out concert dedicated to Clara. To highlight this concert, The New Yorker magazine ran a large photo of Clara in the "Goings On About Town" section, first week of February.
Clara Rockmore visuals and performances will be featured in Lisa Rovner's forthcoming film documentary "Sisters with Transistors."
Rick Reid's monthly podcast, featuring a performance by Clara and a discussion with her nephew (i.e. me), is online now at Theremin30.com as well as on Spotify, Apple Podcasts, etc.
Last year the Museé de la musique, Cité de la musique at the Philharmonie de Paris mounted an exhibition about electronic music called "Electro," prominently displaying an image of Clara and discussing her preeminent status in the history of electronic music. This year this exhibit is moving to the Design Museum in London; now titled "Electronic; From Kraftwerk to The Chemical Brothers," it will run from 2 April through 2 August.
And the featured exhibition at the Musical Instrument Museum in Phoenix has been extended, with photographs, an audio clip, one of Clara's robes and her original RCA theremin on display in the Artist's Gallery.
Newsletter Supplement posted May 10, 2020