Dear friends – 2020 was quite the tumultuous year, for all the reasons you already know. We can only hope you remained safe and healthy, and that we are all heading into a much better year for us all… and a return to live music performances.
In the theremin world, however, it was a unique year – the Centennial anniversary of the theremin, and another banner year for Clara Rockmore.
Here are just a few of the many, many wonderful highlights from this past year:
Moog Music announced the CLARAVOX Centennial Theremin, a new limited-edition highly versatile elite performance theremin named after and in honor of Clara. We at the Foundation and in Clara and Nadia's family could not be more proud or humbled, and we thank Moog Music profoundly for this exciting innovation in the theremin world. We also thank Dorit Chrysler, co-founder of the NY Theremin Society and quite the electric performer herself, who first had the idea to name this 21st century theremin after Clara. We are so grateful to all.
Since the release of "Clara Rockmore; Music and Memories" 2 CD set (Romeo 7330/7331) this past year, we've also released "Clara Rockmore; Music and Memories – Bonus Album" (Romeo 7333). This is the long-forgotten 1965 WBAI-Radio broadcast of Clara and Nadia hosted by a young John Corigliano, who went on to become one of America's foremost composers. To quote from David McGill in the liner notes, "At fifty-three, Clara possessed the physical control of youth and the musical insight of age. The recorded result is fantastic." We could not agree more – you can stream these recordings at all your usual streaming sites (Amazon Music, iTunes, Spotify, even YouTube) or directly from Romeo Records romeorecords.com. OR if you wish to own these CD recordings and enjoy the booklets, please see ordering information below.
2020 saw Clara's music included in a number of films, from the Hollywood blockbuster "Bill & Ted Face the Music" to Lisa Rovner's epic "Sisters With Transistors," as well as a number of art films such as Tihana Mamula's "The Writing Box." Her recordings have been reviewed by Wisconsin Public Radio (Jonathan Overby – June) and Fanfare Magazine (Henry Fogel – October, a rave review of her new Music and Memories CD), and used in podcasts from BBC Radio 3 to Sound on Sound, and she's been featured in publications from the New Yorker Magazine to the Norwegian encyclopedia "Store Norske Leksikon."
In 2020, Clara and Nadia were part of the NAMM Museum of Music Making (California) exhibition about technology in musical instruments. And the "Electro" exhibition at the Design Museum of London that we told you about in our last newsletter, originally curated by the Cite de la musique – Philharmonic de Paris, has been extended through May of 2021.
Looking Forward to 2021:
David McGill's epic and authorized biography of Clara continues apace, and is nearing completion. We have read the early drafts – it is stunning, and we absolutely can't wait…!
We are delighted to mention that sometime this coming year, Mississippi Records will be re-releasing Clara's first two CD recordings, both with Nadia on piano, on VINYL… "Clara Rockmore; The Art of the Theremin" (originally the "premiere artiste" LP 1977) from Delos Records 1987, and "Clara Rockmore's Lost Theremin Album" on Bridge Records 2006. They are planning a beautiful package all around – this is something we are particularly excited about and trust you will be as well…
On the Nadia Reisenberg front, plans for a new two-CD set of never-before issued performances were run off the track by the pandemic.  Hopefully 2021 will allow us to get back on track. One concept, pending permissions from the New York Philharmonic, would include some of Nadia's many performances with this great orchestra, including the world premiere of the Mischa Portnoff Piano Concerto, along with chamber music by such eloquent former  principal members as Leonard Rose, Simeon Bellison and Joseph Schuster. Other possibilities include a birthday tribute to Josef Hofmann and other NR WQXR recitals devoted to music by Abram Chasins and Alexander Glazunov. Stay tuned…
Finally, if you are interested in owning Clara Rockmore – Music and Memories (2 Cd Set) and/or Clara Rockmore – Music And Memories – Bonus Album (1 CD), the former with a 16 page booklet filled with historical details and photographs, some known but some never before published, we will be pleased to send it to you for a tax-deductible donation as follows:
Clara Rockmore – Music and Memories (2 CD set)
$30 (shipped within the US)
$45 (shipped outside the US)
Clara Rockmore – Music And Memories – Bonus Album
$20 (shipped within the US)
$35 (shipped outside the US)
Both – 3 CDs total
$45 (shipped within the US)
$75 (shipped outside the US)
Nadia Reisenberg-Clara Rockmore Foundation
c/o Sherman
5 Tavano Road
Ossining NY 10562
Or make your contribution by clicking on this PayPal button: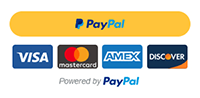 paypal.me/nadiaclarafoundation
Streams and downloads are available at over 50 online stores, including Amazon Music, iTunes, Spotify and YouTube.
Happy air-bending…
---
Newsletter Supplement posted January 25, 2021